The Herb Bar
at Mullen Natural Health Centre
The first of its kind in the Hunter region, the Herb Bar is leading the way in over the counter natural health care. Focused on being a quick, first-point of call treatment option, the Herb Bar is ideal for those who are interested in having a taste into the world of Naturopathy.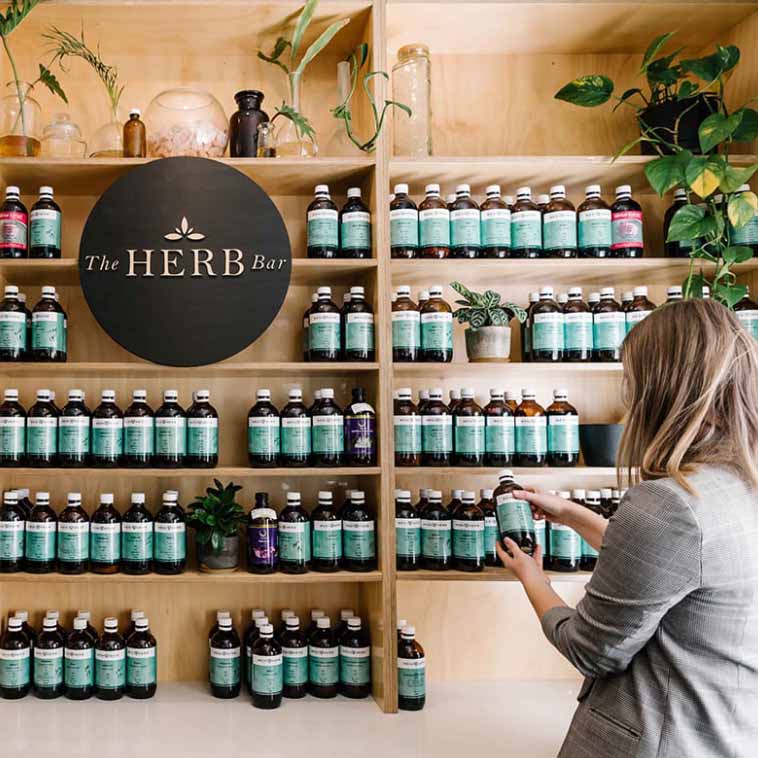 Our qualified Naturopaths are on hand and ready to assist you with practitioner-grade natural supplements, herbal medicines and free advice and can help with a range of conditions such as:
Low energy
Sleep issues
Boosting immunity
Cold & flu
Hot flushes
Period pain
Gut complaints
Kids health
Anxiety
Arthritis & joint pain
Stress, study & brain fog
Skin conditions
There's no need to book an appointment, simply phone the clinic on 02 4961 4075 and be directed to a qualified Naturopath for your free consultation.
The Herb Bar is fully stocked with practitioner strength products of the highest quality. We only use companies in Australia that go above and beyond TGA requirements, with all our herbs and supplements being the best quality you'll get in Australia, if not the world.
Whether you need a quick remedy for a cold or flu or you suffer from a chronic condition, our qualified Naturopaths are ready to help you with the best natural supplements, herbal medicines and lifestyle advice.
If you've never seen a naturopath before, or you've always used natural therapies and would like free expert advice, the Herb Bar is for you!
The Herb Bar is located at Mullen Natural Health Centre
16 Murray Street, Hamilton NSW 2303
The Herb Bar Opening Hours
Open Monday to Saturday during clinic opening hours.
To comply with current COVID-19 social distancing requirements, all Herb Bar consults are currently via phone. Simply call the clinic on 02 4961 4075 to speak with a qualified Naturopath. You are then welcome to collect any supplements from the clinic or we can post these items to you.